3 Reviews
This is not only quick, easy, and delicious, it has a great presentation. This dish radiates energy and positive vibes, particularly when using the freshest fruits and veggies. Made as directed cutting servings in half and used my food processor instead of a blender. Thanks, Mindelicious! Made for Veggie Recipe Swap 25.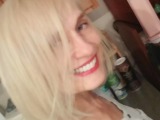 Flavors were fresh, bright, and clean. These helped bring a little sunshine to a dreary winter's day. Thanks!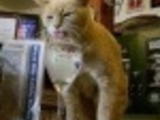 This was super easy to prepare with the Magic Bullet, and definitely a refreshing wrap in 100? heat. It was enjoyed by everyone, but we agreed that it would benefit from a little extra spice. I added some fresh cracked black pepper at the table, but think that a fresh shallot in the dressing would be just enough to give this recipe a little extra depth. Thanks for posting this recipe, Mindelicious!

Orange Slaw Wraps (Raw Vegan)