3 Reviews
This was a wonderful way to enjoy shrimp.. The flavor was excellent, but I found that there wasnt enough sauce for my tastes :-) I took your advice and had it with jasmine rice... it was just splendid.. Thanks for a great recipe chia!

I loved this--I made it for one--used 6 shrimp, the juice of half an orange, lovely fresh herbs--so simple and fresh tasting and so healthy. Thanks, Chia!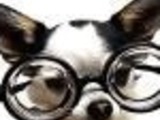 I liked this a lot It is a good way to make shrimp. I put orange zest in the pan right before I added the shrimp. I did not have any fresh marjoram oregano so I used 1/2 half as much dry. I am sure fresh would have been better.
orange shrimp