Heirloom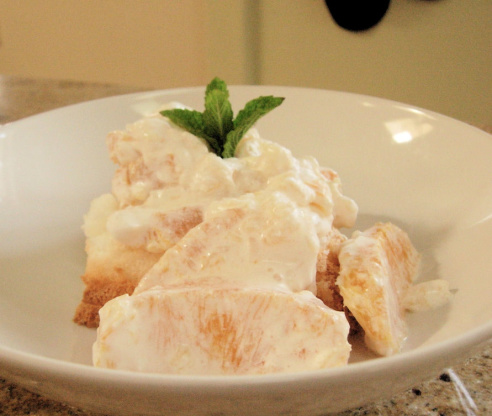 I needed to use up some fresh oranges I bought at the farmer's market and decided to try this out...
4

ounces crushed pineapple
2⁄3 cup whipped topping (recommended -- Tru-Whip, all natural whipped topping)

2

slices angel food cake
Slice both stem and blossom ends off of orange.
Stand the orange on a cutting board, cut side down. Run the blade of the knife between the flesh of the orange and the white pith, slicing off all of the pitch.
Segment the peeled orange into eight pieces. Cut off any remaining pith from the inside of the orange.
In a medium bowl mix oranges, pineapple, and whipped topping.
Spoon over slices of angel food cake.