Orange & Pineapple Pudding
MsSally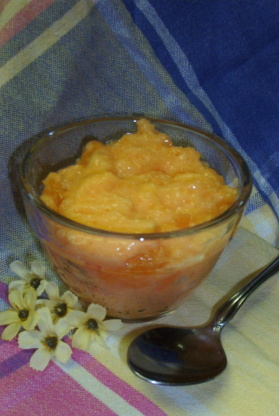 The original of this recipe comes from an acquaintance of mine--Audrey Guilliam of Hemet CA--& I first made it for a small gathering as a fruit side dish. After that I jazzed it up with additional oranges and pineapple. Since then my version has been passed on to others who have enjoyed it!

Another winning recipe from Sydney Mike. Dessert last night was the talk of the house, and I am looking forward to leftovers. The only change I made was I used fat free cool whip, and I had some pecans, so I chopped them up and put on the topping. Very well enjoyed. Made for 5 star tag.
Mix pudding & gelatin in saucepan, then add boiling water.
On medium heat, bring back to a boil, then remove & cool.
Add cold Cool Whip & mix well, then fold in fruit until well blended.
Pour into clear or white bowl & refrigerate until set.