Orange-Mustard Grilled Chicken
loof751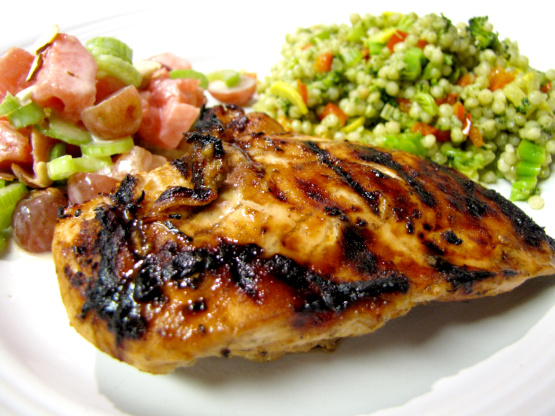 This came from Light and Tasty magazine. I have not tried it yet but thought it sounded good.
In a small bowl, combine the first six ingredients; mix well. Pour 3/4 C of the mixture into a large resealable bag; add the chicken. Seal bag and turn to coat. Refrigerate for 45 minutes. Also refrigerate remaining marinade for basting.
Coat grill rack with non-stick spray then start the grill. Drain and discard marinade from chicken. Grill chicken over medium heat 5-6 minutes per side or until juices run clear, basting with remaining marinade.