Mandy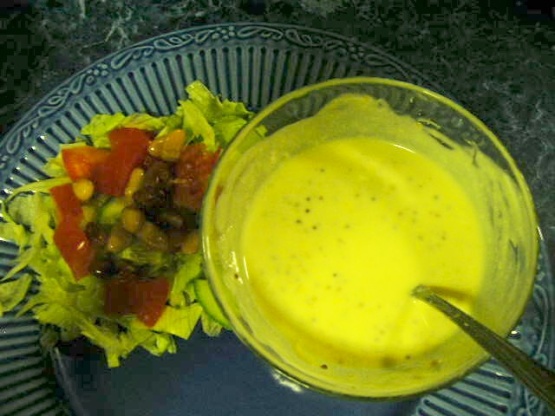 This is a light, tangy, creamy dressing that uses sour cream instead of mayonnaise. Also goes nice with grilled chicken.

We're not big mayo fans, but we love citrus & mustard... so this recipe caught my eye. It smelled so wonderful while simmering! We dipped celery, cauliflower, and baby carrots. Next time we'll use this for grilled chicken as well. Keeps well overnight. Thanks!
In a saucepan, combine orange juice, rind, mustard, honey & mint, simmer for 2-3 mins until reduced to approx 2 tblsp.
Cool slightly & stir into sour cream.