Orange Marmalade Cheese Spread
PanNan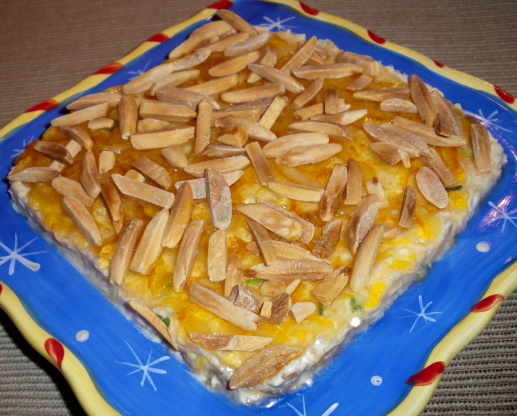 This is a tasty spread to serve with crackers or toasted bread.

I took this to a pot luck and it was great. I added chopped almonds to the mixture rather than sprinkled on top. I wanted the marmalade to show on its own. I had a bit left over and I added the marmalade to the left over mixture and it was terrific. No quite as "pretty" but sure tasted good. Nice appetizer MarieAlice.
Mix together cream cheese, cheddar cheese, onions and mayonnaise. Put into an attractive dish, preferably wide and shallow.
Spread orange marmalade on top and sprinkle with the toasted almonds.
Chill and serve with crackers.