Orange Marmalade Cheese Spread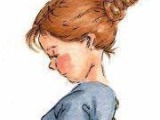 This is a tasty spread to serve with crackers or toasted bread.
Directions
Mix together cream cheese, cheddar cheese, onions and mayonnaise. Put into an attractive dish, preferably wide and shallow.
Spread orange marmalade on top and sprinkle with the toasted almonds.
Chill and serve with crackers.
Reviews
Most Helpful
I took this to a pot luck and it was great. I added chopped almonds to the mixture rather than sprinkled on top. I wanted the marmalade to show on its own. I had a bit left over and I added the marmalade to the left over mixture and it was terrific. No quite as "pretty" but sure tasted good. Nice appetizer MarieAlice.
This sounds like an odd combination, but it really does work. I loved the crunchiness of the nuts and the tang of the marmalade. In fact, I think this might be my new favourite cheese spread. Thanks for sharing MarieAlice!

I really enjoyed this unusual cheese spread. The contrasts of savory cheese topped with sweet marmalade and also the creamy cheesy spread with crunchy almonds was really nice. Thanks for posting.