Orange Lemon Parfaits (Low Fat, Low Sugar)
ImPat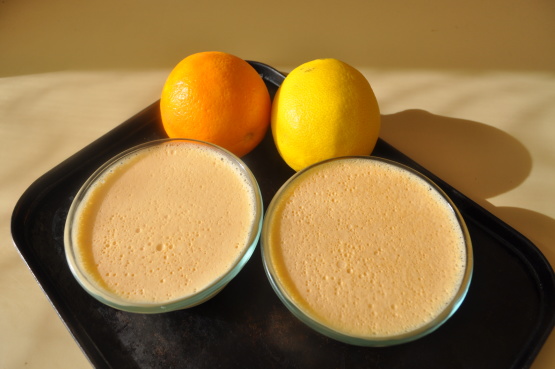 Summer easy and summer tasty with almost no calories. Whats not to like? Add chill time to the times listed below.

Top Review by ImPat
I could only get a lite jelly (jello) that was suitable for a diabetic and they don't do lemon flavoured so used apricot and peach flavour and the lowest fat cream cheese that I could get and made as directed and got 4 full to the brim desserts (used custard cups) and the DM and DS enjoyed this super easy delicious dessert (have 2 left over for them to enjoy tonight). Thank you Annacia, made for Went To Market.
Sprinkle gelatin over orange juice in a heavy saucepan.
Bring to a boil over medium high heat, stirring constantly.
Remove from heat.
Combine remaining ingredients in a blender. Add gelatin mixture and purée.
Chill before serving in individual serving glasses.