Orange-Kissed Turnip Custards
ChefLee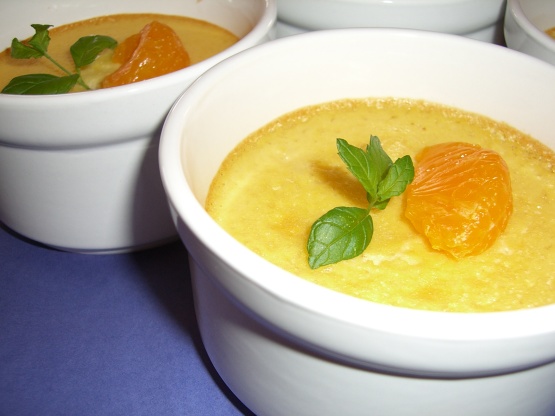 From Fabulous Fat-Free Cooking, a great way to use up the bag of turnips the helpful neighbor lady gave you!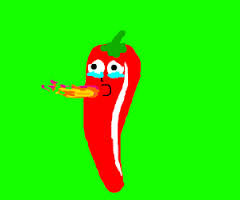 I like the concept of this and the flavor is pretty good. They are fun to make. I used chicken broth instead of veggie stock. I peeled my turnips because the skin is bitter ( I learned that with other turnip recipes that I have made) I used 3 eggs instead of egg substitute. I had to bake mine for 40 minutes probably because of my change in the eggs. I will definitely try these again with the egg substitute and maybe some of the oranges actually blended in with the custard to give it more orange flavor. Thanks for posting!!
Preheat the oven to 350 degrees F, and coat four 3/4-cup ovenproof custard cups with no-stick spray.
Drain the oranges, reserving 1/2 cup of the juice. Place juice in a medium no-stick sauce pan. Set oranges aside.
To the saucepan with the juice, add the stock, soy sauce, brown sugar, and ginger, and bring to a boil over med-high heat.
Add turnips, cover, reduce the heat to medium, and simmer for 15 minutes or until turnips are tender. Drain well.
Place the turnip mixture in a blender or food processor. Puree until smooth.
Add the egg substitute and milk. Process just to combine. Season with salt and pepper.
Spoon into the prepared custard cups, tapping each one lightly.
Smooth the topsand place in an 8x8-inch baking dish.
Add hot water so that it comes halfway up the sides of the custard cups.
Bake ofr 20 minutes, or until a knife inserted in the center comes out clean.
Carefully remove the baking dish from oven.
Gently remove the cups form the water.
Garnish with the reserved oranges.