Boomette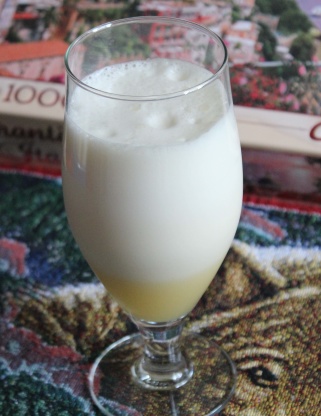 So yummy & refreshing! Tastes just like the ones from the food court at the mall.
Top Review by Sd W.
Recently I bought a new Magic Bullet and wanted to try a new recipe for a home-made drink so I looked for a decent Orange Julius recipe, and this one seems to be very good. I've made this orange drink three times in the past week. Instead of using 6 ounces of OJ, I use 12 ounces of frozen OJ and mix in the other ingredients with the recipe's recommended amounts. I then taste-test before I double the quantities of all the other ingredients such as milk, sugar, water, and Vanilla. I have noticed the drink is smoother with whole milk and it cuts down on the acidity for my stomach. Fat-free milk doesn't cut it and the drink has too much tang to the taste. Overall it's a great recipe.
Combine all of the ingredients in a blender set on high speed for 15-30 seconds.