Rita1652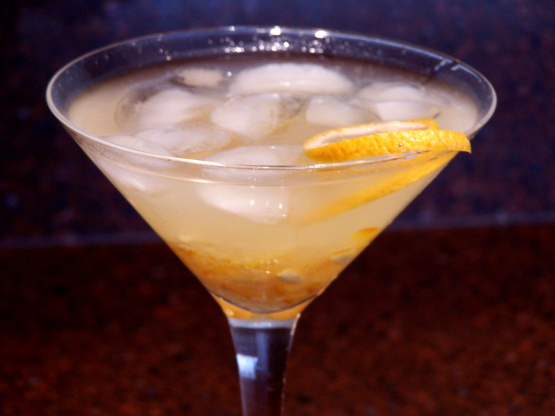 Tawny Orange marmalade is what is called for in this recipe but any will do. I enjoyed this strained and even more just poured all into a martini glass. I like the effects of the marmalade at the bottom of the glass a nice surprise when the drink is almost done and it is prettier.
Assemble all the ingredients except the garnish in a mixing glass with ice and shake well.
Strain through a tea strainer into a chilled glass.
Garnish with a flamed orange peel and a spiral of orange on the rim of the glass.