ChefLee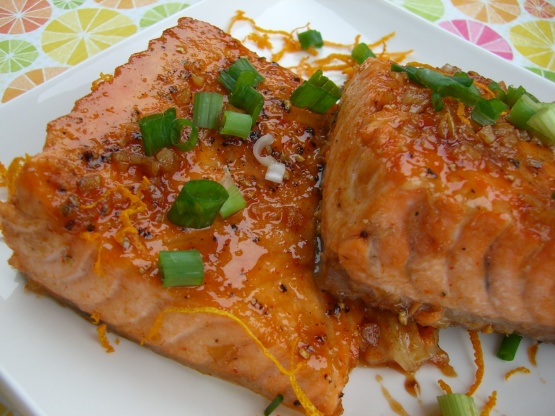 This is a wonderful way to cook your salmon - Serve it with Stir-fried Broccoli with almond - mmmmm, so delicious!!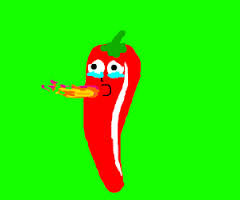 This is a really delicious, restaurant-quality salmon recipe!!!! I LOVE the glaze and my guests kept bragging about how great it was too!! I used sriracha in place of Louisiana/Tabasco-type sauce and it really had great flavor and heat!!! I lined my pan with foil and I am glad that I did because the sugar in the glaze really burns on the pan (not on the salmon though). My salmon filets were about an inch or a little more thick so they took longer to cook than the 8-10 minutes. Probably more like 15-20 minutes, I just kept checking them until they were done. Absolutely loved this recipe, will make again and serve to guests again. Thanks for the recipe!!!!!
Place oven rack in center of oven. Preheat broiler to high. In a small skillet over medium-high heat, stir together orange juice, brown sugar and garlic. Bring to a boil and cook until thickened and glossy, 4-5 minutes. Cool to room temperature; stir in sauce.
Arrange fish on a broiling pan on a rack over a rimmed baking sheet. Sprinkle with salt and pepper. Brush liberally with some of the sauce. Broil, basting twice with sauce, until fish flakes easily with a fork, 8-10 minutes. Garnish with green onions.