Alia55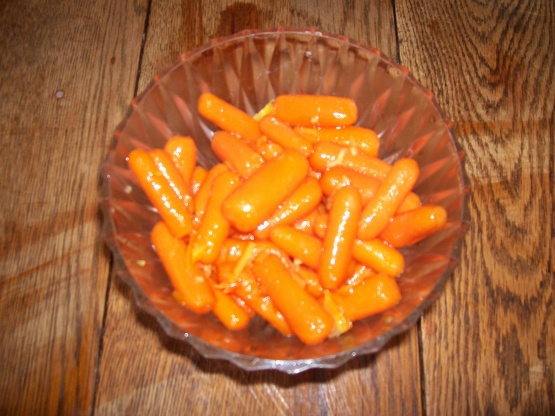 these are wonderful and sweet. Great as a side dish with turkey or chicken.
To cook the carrots, heat 1 inch lightly salted water in a 2 quart saucepan over high heat to a boil, immediately add carrots. Return to a boil. Reduce the heat to low.
Cover and simmer until crisp tender.
Drain well, return the carrots to pan.
Stir in marmalade, butter, mustard and ginger.
Simmer, uncovered, over medium heat for 3 minutes or until the carrots are glazed, stirring occasionally.