loof751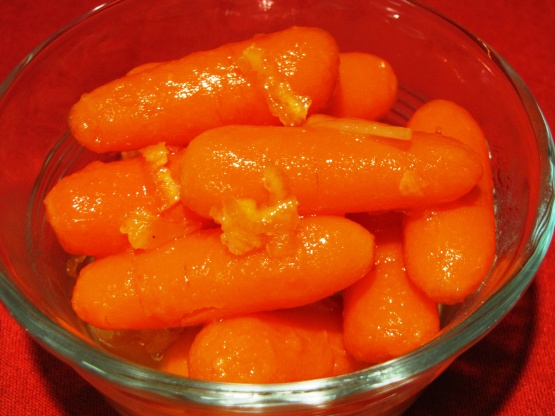 Another recipe I remember eating at my dad's mom's table, especially for Jewish holiday meals.

These are delicious! The ginger cuts the marmalade so that the carrots aren't too sweet. I only used about half of the ginger. The presentation is beautiful too with the glaze and the orange peel (from the marmalade) sticking to the carrots. Thanks Holly!
If using fresh carrots, place carrots in boiling, salted water and cook until tender. Drain well. If using frozen carrots, cook according to package directions and drain well. If using canned carrots, drain well.
In a large skillet, combine the butter, marmalade, water, salt, and ginger. Bring to a boil.
Add carrots and reduce heat to medium. Cook, stirring frequently, until carrots are glazed.