Orange-Glazed Acorn Squash
This recipe is from TASTE OF HOME. It is very easy to make and is so very tasty. The orange, lemon zest and spices give it a wonderful flavor. I added some spices and lemon zest to enhance the flavor.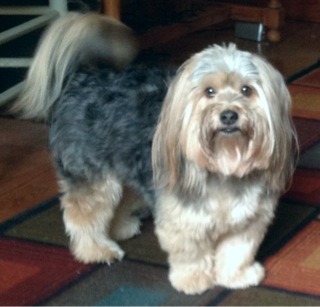 I really enjoy squash and this recipe sent it over the top in my opinion. I followed Bergy's advice and didn't pre-cook the sauce, just whipped it all together and put in the cavity of the pre-cooked squash. I did make a couple of changes, brown sugar for the granulated and allspice for the nutmeg & cinnamon. It was delicious and great new way to enjoy squash, thanks for sharing.
Preheat oven to 350°F.
Cut squash in half lenghtwise; remove seeds and discard.
Place squash cut side down in a 13" x 9" oven-proof casserole dish.
Add hot water until there is about 1/2" of water in the casserole dish.
Bake, uncovered in preheated 350 F oven for 30 minutes.
Meanwhile, in a medium-size saucepan, melt butter over medium heat.
Stir in sugar, orange juice concentrate, nutmeg, cinnamon, orange zest, lemon zest, salt and pepper and bring to boil.
Reduce heat to medium-low and cook uncovered for 20 minutes or until just syrupy, stirring often, DO NOT BURN.
Drain water from casserole dish and turn squash cut side up.
Measure 4 tablespoons of orange glaze into each squash half.
Drizzle some orange glaze on edges of squash.
Return to oven and bake in preheated 350 F oven for 20 to 25 minutes or until squash is tender.
If desired, serve with additional glaze.