Orange-Ginger Sesame Sauce
Bergy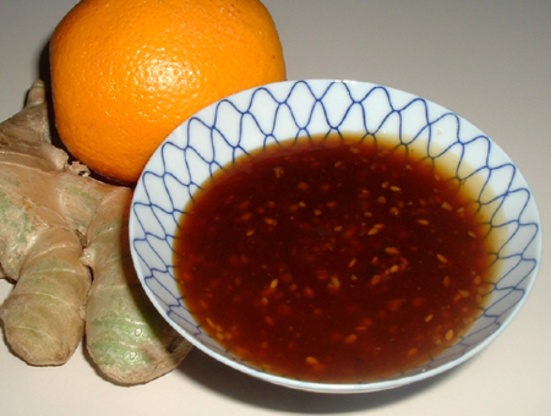 This sauce is nice drizzled over grilled shrimp, chicken, beef or pork.

I needed to add 2 tablespoons cornstarch-- it was delicious though! I reduced the sugar to 1/3 cup and will cut back to 1/4 cup next time. Too much sugar makes it hard to taste the other flavors. Thanks for a delicious sauce-- I served it with stir-fried chicken, green beans, and red cabbage.
In a sauce pan combine sugar, vinegar, garlic and ginger.
Cook on low. heat for eight minutes or until caramelized.
Add all the other items, bring to a boil then reduce heat and let simmer for 10 minutes.
Note: I had to add about 1 tblspn corn starch to thicken sauce for my liking.