Orange-Ginger-Sesame Asparagus
katii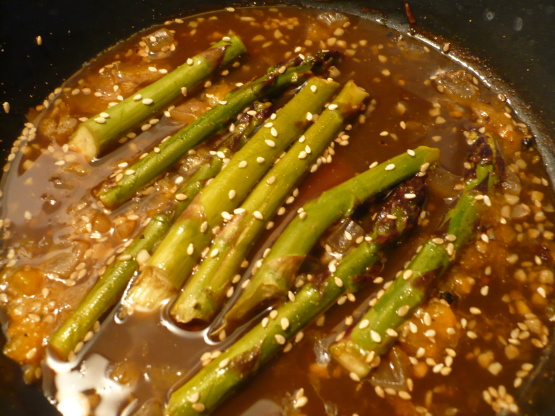 This sweet and tangy dish is the perfect pair for grilled chicken or turkey.
Heat orange juice, soy sauce, garlic, and oranges over medium heat.
Add asparagus, cook until thourougly heated, about 3-4 minutes.
Add in crystallized ginger, ground ginger, salt, and pepper; stir well.
Cookover medium-low heat until asparagus changes colour and is tender, about 8-10 minutes.
Sprinkle on sesame seeds and stir in sauce.
Enjoy!