Orange Fruit Salad with Cinnamon
katia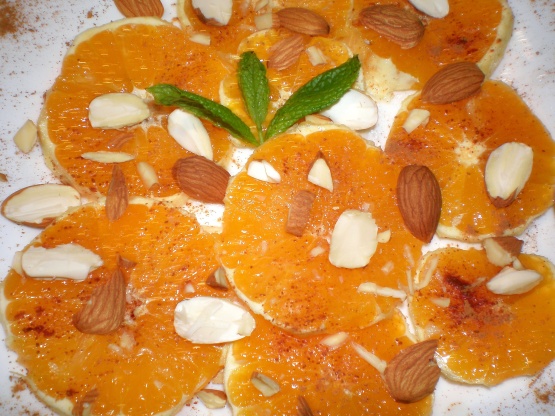 Just a simple fruit salad to make you feel good.

I tried it and these are great ... just used the oranges, sugar and cinnamon ... and it was delish!! Quite a nice surprise of taste! Thanks for posting.
Using a small, sharp knife, peel the oranges, removing all the bitter, white pith.
Slice the oranges crosswise about 1/3 inch thick.
Arrange them in a shallow serving dish and sprinkle with the sugar, cinnamon and orange flower water.
Garnish with the chopped nuts and mint leaves.