bethroan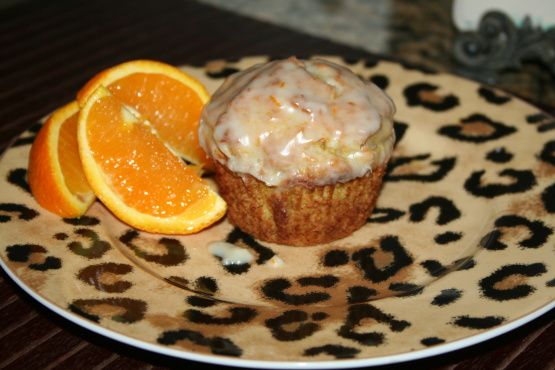 Delicious orange muffins in honor of beloved mascot Deuce
Preheat oven to 400 degrees.
Line a muffin pan with non-stick cooking spray or baking cups.
Put orange quarters in food processor with orange juice and blend until pureed.
Add egg and butter to orange mixture until blended.
Combine dry ingredients in a mixing bowl.
Mix orange mixture in with dry ingredients.
Fill muffin cups about 3/4 full.
Bake for 18 minutes.
For Glaze:.
Mix together powdered sugar, orange zest and orange juice.
Spread on warm muffins.