Saturn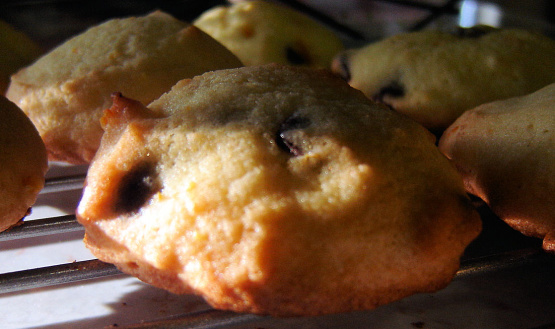 From the 1963 Betty Crocker Cooky Book. These are a cake-like cookie. For variety, add 1/2 cup of chopped nuts, raisins or chocolate chips. I used chocolate chips because I enjoy the taste of chocolate and orange together.
These were lovely. Know that they are soft and cake-like but I found this was a good thing for us. I made half with chocolate chips, and the other I left plain but then frosted with a vanilla icing. My icing was about 1 cup of powdered sugar, 1T butter, 1T milk and 1tsp vanilla, beaten until airy and fluffy (add more powdered sugar if it is too runny). With the orange cookies it was like a cookie creamsicle. Wow. I honestly can't tell you which way was better. Mind you these cookies aren't terribly sugary so they might need the icing or chocolate for some folks. Definitely worth trying. Thanks for the post!
Heat oven to 400F/200°C.
Mix together flour, baking powder, baking soda and salt. Set aside.
In another large mixing bowl, mix butter, sugar and egg thoroughly. Stir in orange juice and rind.
Sift dry ingredients into wet ingredients and blend together.
Drop rounded teaspoonfuls of dough about 2" apart on ungreased baking sheet.
Bake 8-10 minutes or until delicately browned on edges.
Remove from cookie sheets and cool completely. Store in an airtight container.