Orange Crush (Soda Pop) Ice Cream
WiGal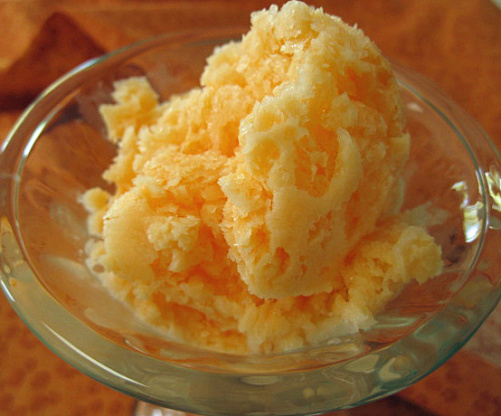 My grandmother always made Orange Crush ice cream when we came to visit her in the summer. It holds many fond memories from my childhood. A friend gave me this recipe and I wanted to save it just in case I lose it again!

Top Review by WiGal
Refreshing! Tastes similar to sherbet. Super easy to make. I made mine in the freezer so it was a icy like a snow cone. I split the recipe in half, put into 9 X 13 inch pan and it took longer than an hour to freeze up for first aspect. Thank you Skmarrama for sharing. Made for My Three Chefs.
Ice Cream Freezer method:.
Mix ingredients well. Add to the ice cream freezer container. Freeze according to manufacturers directions.
Store leftovers in the freezer.
Refrigerator - Freezer method:.
Combine the ingredients in a large bowl.
Turn into 13x9 inch baking pan.
Freeze to a firm mush, about 1 hour.
Break into pieces and turn into a large mixing bowl.
Beat until smooth, then return to the pan, and cover.
Freeze until firm.