2Bleu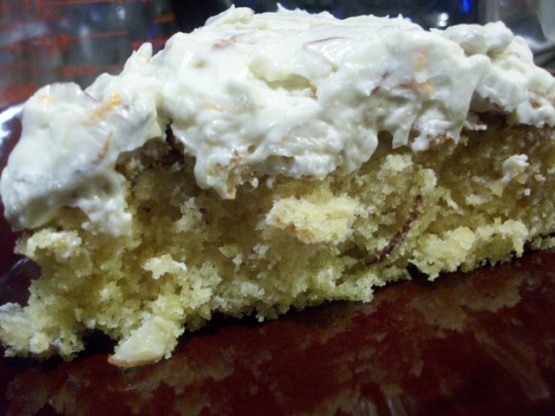 The original of this recipe comes from a publication from last year, The Complete Baking Cookbook. There is an icing, appropriately titled Orange Crunch Icing, that is particularly nice with this cake! Preparation time does not include time for cake to freeze before adding icing!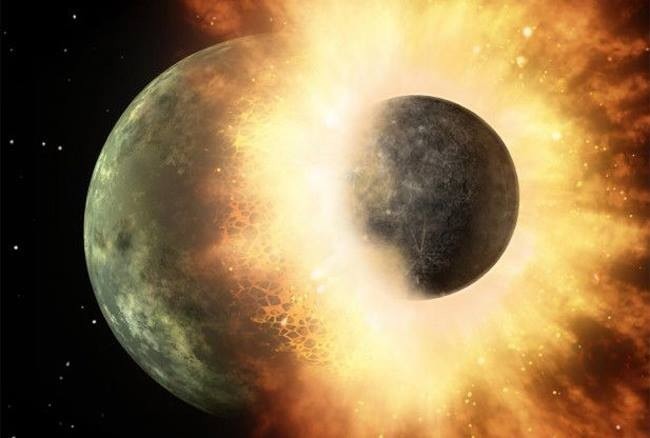 Top Review by 2Bleu
This cake is simply divine! Buddha made half the recipe as a single layer cake. He replaced the vegetable shortening with butter and used all orange juice instead of half OJ/half water. It came out perfectly moist and very flavorful. Made together with your Recipe #307650 and they blend scrumptiously! Both are highly recommended and are going into our keeper recipe file. Thanks bunches for sharing this winner!
Preheat oven to 350 degrees F, & spray two 9-inch round cake pans with nonstick cooking spray.
In a mixing bowl, whisk together flour, sugar, baking soda & salt.
Add shortening, orange zest & juice, water & eggs, mixing until well blended.
Add lemon juice, mixing until JUST incorporated, then fold in almonds.
Divide batter evenly between prepared pans.
Bake until toothpick inserted into center comes out clean, about 30-34 minutes.
Cool in pans on wire rack for 10 minutes before removing from pans & letting cool completely on the wire rack.
For best results when decorating, wrap cakes in plastic wrap & freeze for 1-2 days.