PaulaG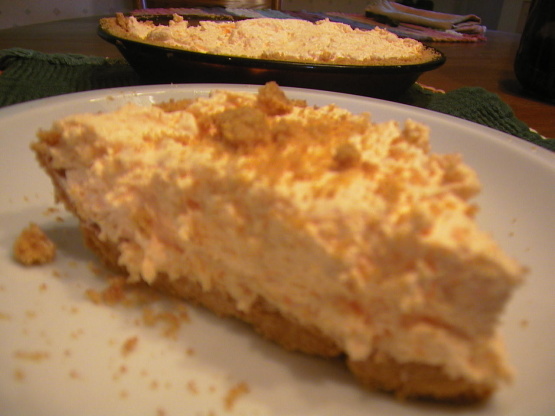 An easy-to-make summertime dessert!

YUMMMM....dreamy for sure! TIP: Disolve the pudding and jello mixes in the orange juice, let set a few min. & then whisk again right before adding to the cream cheese & whipped topping. This turned out exactly as I was hoping for with no "gritty" texture at all. Thanks Deb!
Soften cream cheese at room temperature starting a couple hours before making your pies; the cream cheese must be super soft in order to avoid lumps in the pie filling.
Blend cream cheese and frozen whipped topping well; add orange juice and beat with mixer until very creamy; stir in pudding then gelatin and blend well.
Divide filling between graham crusts; chill at least 3 hours before serving.