Orange-Cranberry Muffins for Diabetics
Boomette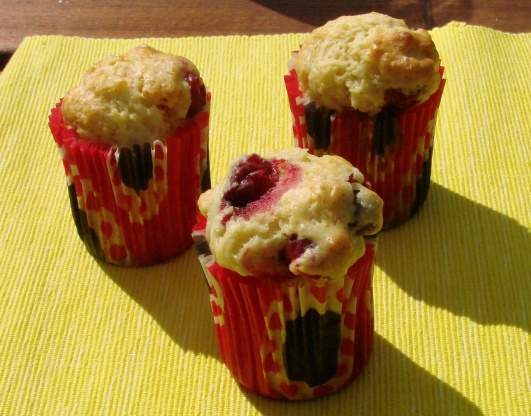 These have some sugar, but pretty low.

I made these for a diabetic friend and used all splenda. The texture was great and the flavor was very good--though (of course) the muffins had an aftertaste from the Splenda. (I also made a full sugar batch for myself which were great!) Thank you!
Preheat oven to 400°F Coat a 12-muffin pan with nonstick cooking spray or line with paper cupcake cups.
Mix dry ingredients in bowl until blended.
Stir in remaining ingredients, and mix just until moistened.
Fill muffin cups and bake 18-20 minutes.
Allow to cool 5 minutes in pan and then turn out onto wire rack.
May be frozen.