Orange Cordial Fudge Balls

A nice gift for special occasions. I'm guessing at the number of fudge balls it yields; the truth is I'm probably somewhat inconsistent in the exact size I make the fudge balls because sometimes the recipe yields more than at other times. I've never melted the chocolate in the microwave instead of a double boiler but I suppose it's possible.
1 1⁄2 cups vanilla wafer crumbs
1⁄4 cup orange liqueur (Curaçao, Grand Marnier, Cointreau or Triple Sec)
1 (6 ounce) package semisweet chocolate morsels
2 tablespoons butter
2 tablespoons light corn syrup
1⁄3 cup powdered sugar
Directions
Mix the crumbs with the liqueur and set aside.
Melt the chocolate with the butter in the top of a double boiler.
Stir chocolate mixture and corn syrup into crumb mixture to blend.
Add the sugar and 1/2 cup of the chopped nuts and stir; the dough will be stiff.
Shape the dough by spoonfuls into balls and roll in the remaining 1 cup of chopped nuts.
Store in the freezer until shortly before giving or using.
Reviews
Most Helpful
These are very yummy! The only change I made was to roll some of them in chopped pecans, some in powdered sugar and some in regular, granulated sugar. My balls were on the large side, but not to worry~no one in our family is complaining. :-) These would be fun to make and put on a Christmas cookie tray. Oh, one last note, I did melt my chocolate and butter in the microwave and it worked fine. Thanks for a great recipe, echo echo!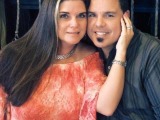 OUTSTANDING! My other half is active in AA, so instead of the orange liqueur I used a combo of orange juice & minced orange zest, & these turned out just great! Another time I want to make them with the liqueur, but for a LARGE group, so that those who want to indulge, can! These little buggers are on my very favorites' list! Thanks so much!
Scrumptious! They were demolished most eagerly by eight of us during the evening on Christmas Eve. I made them with Curaçao, Belgian dark chocolate (I wasn't sure what semi-sweet chocolate morsels were or if indeed I could obtain them), and rolled half in chopped pecans and half in chopped walnuts. I must have made mine a bit smaller. I ended up with 46 balls, minus two sampled before Christmas Eve. I called them Curaçao Chocolate Balls. Thanks for sharing this yummy recipe!