Orange Chocolate Marble Cake with Orange Buttercream Frosting
Bondnz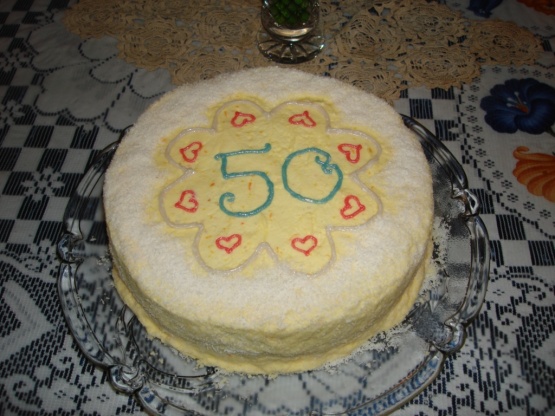 Fruit and chocolate together...yum! This is a beautiful, outstanding cake that is fairly easy to make and the results are smashing.

This is a ten star recipe!! Absolute GEM!! If you are ever confused whether to make a orange or a chocolate cake...this is the recipe for you!!! I can't stop gushing about this one...really simple and extremely tasty. Only modifications I made, was in the cake, I added only 1 tablespoon of orange rind, but I added 1/4 cup of orange juice to the batter, after creaming the butter and sugar. And in the frosting, I added 7 tablespoons of orange juice instead of 4 1/2 just so that it was easier to handle...easier to pipe. But seriously it turned out really beautiful. And don't leave the frosting out cos it makes a world of a difference. DELICIOUS!!!!
Grease and flour two 9 inch layer pans.
Cream butter and sugar in a large bowl with electric mixer.
Blend in orange rind and eggs.
Sift flour, salt and powder together and add alternately with milk, beating well after each addition.
Pour about 2/3 of batter into prepared pans.
Combine melted chocolate, baking soda and water and blend into remaining cake batter.
Spoon chocolate batter here and there over orange batter and cut through with spatula or knife to make a marbled effect.
Bake at 350* for 30 minutes or until cake springs back when lightly touched.
Cool cakes in pans 10 minutes; remove from pans and cool completely on racks.
Fill and frost with Orange Buttercream Frosting.
Decorate with mandarin oranges.
Orange Buttercream Frosting: Blend butter and egg yolk at low speed in a large bowl.
Gradually beat in sugar alternately with orange juice.
Beat in orange rind.