K9 Owned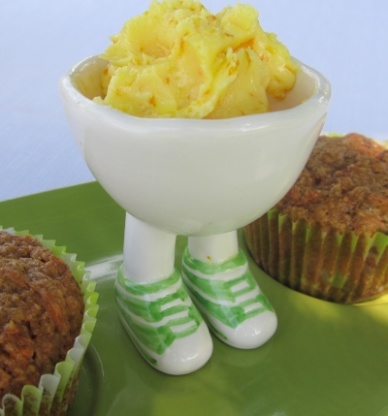 A great spread for pancakes, muffins and toast. This butter smells great and adds just a little orange flavor to what ever you use it on. For a pretty serving idea use half a hallowed out orange as a serving dish.

Easy and flavorful! The orange is a bright addition to the creamy butter. Thanks for sharing! Culinary Quest '14
In a bowl combine ingredients.
Mix well. If using half orange as serving bowl fill now.
Serve at room temperature.