Orange Breakfast Couscous
Annacia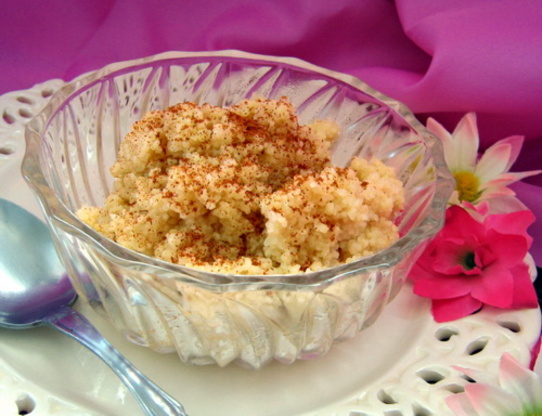 A citrusy change from your regular cold cereal!

Top Review by Debbwl
Fast, easy and healthy. Increased the couscous to 3/4 cup (don't like mine too wet) and used two tablespoons honey (reached for the frozen apple juice and found out we were out). Love the way the orange juice, honey, and cinnamon came together. Was careful to add the cinnamon a little at time so as not to over power the orange. Was thoroughly enjoyed by both of us.
Combine all of the ingredients in a 1-qt. microwaveablecasserole dish.
Cover and microwave on high until liquid is absorbed and the couscous is tender, 5 to 6 minutes.
Let stand, covered, for 1 minute more.