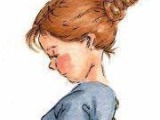 Pale green and soft orange intermingle beautifully here. A different and tasty recipe to use when you have zucchini coming out of your ears! Use a good quality of marmalade so as not to miss the added texture of tender orange zest.
Directions
Julienne zucchini into 2 inch sticks.
Saute in butter until tende crisp, about 3 minutes.
Add Cointreau and marmalade and heat through.
Sprinkle lightly with pepper and serve warm.
Most Helpful
I added a yellow summer squash for more color when I fixed this. I did not have enough butter so added a little olive oil. I would recommend that you *NOT* do this. As it adds moisture and then dilutes the Cointreau. I love the ease of this recipe and will make it again. I served this with Recipe #291305 and Recipe #315967 Made this for *Healthy Choices ABC 2008 * game