Orange BBQ Chicken With Grilled Vegetables
awalde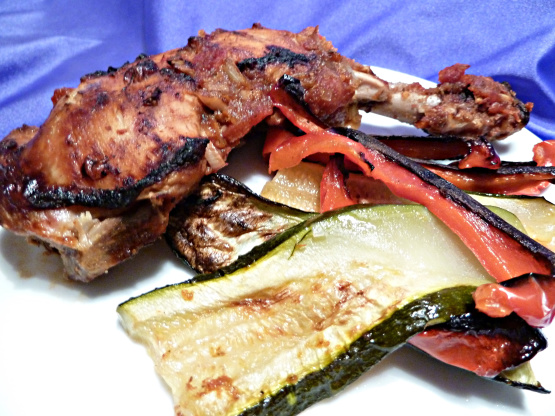 From Kraft Foods. I love citrus and chicken together! I like to double the sauce and use half as a quick marinade!
Preheat grill to medium heat.
Mix barbecue sauce, orange zest and juice until well blended; set aside.
Grill chicken 6 min., turning over after 3 minute Brush with barbecue sauce mixture.
Add vegetables to grill.
Continue grilling chicken and vegetables 9 to 12 minutes or until chicken is cooked through (170ºF) and vegetables are tender, turning occasionally and brushing chicken with the remaining barbecue sauce mixture and vegetables with the dressing.