Orange Basil Sauce over Salmon Fillets
Derf2440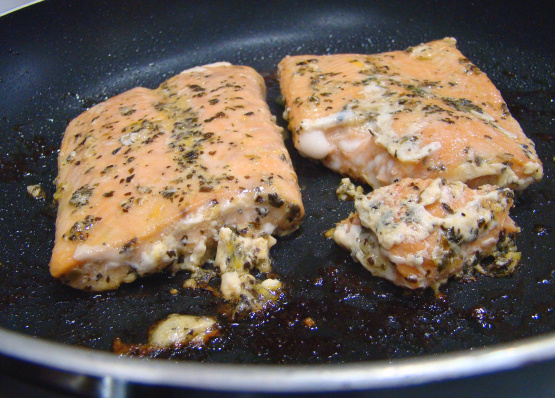 This recipe offers a nice citrus taste to salmon. The prep time includes marinating of salmon fillets.

Very tasty recipe. Beautiful flavour. I love salmon of any description - When cooking fillets, I usually leave the skin on. During cooking the skin will "stick" to the surface of the utensil (pan, or grill). That's OK because the salmon meat will lift off the skin quite easily with a wide spatula (egg lifter for eg if indoors, or wide bbq spatula if outdoors). In that way you lose no salmon meat; the skin comes offthe utensil easily enough to discard.
Spray grill with vegetable spray before starting up grill.
Heat grill.
While grill is heating, mix together all ingredients except salmon in a bowl; blend well.
Pour marinate into a zip-lock bag along with thawed salmon fillets.
Marinate for 1/2 hour.
Place salmon on grill and cook for 8 to 12 minutes or until salmon begins to flake with a fork.
Brush marinate on salmon while grilling.