Boomette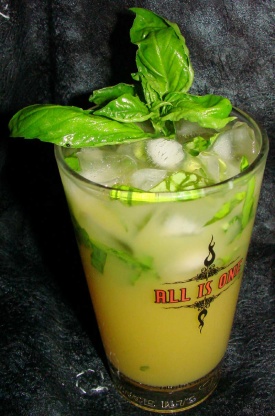 Inspired by the Orange Basil Mojitos at Serafina in Seattle, Washington. Instead of plain light rum, they use orange-infused rum.
In a pint shaker, muddle the basil leaves, simple syrup, and lime juice.
Add in the rum and orange juice; stir to blend.
Pour into a glass filled with ice; stir.
Top off with soda water; garnish with basil leaf.