Orange, Banana and Oat Bran Breakfast Muffins
jenne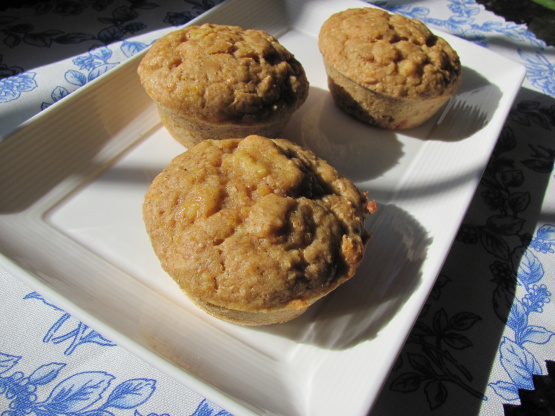 These are very moist and flavorful. I will add some nutmeg next time, though, as it is a favorite spice of mine in banana muffins. Thank you for adding the US measurements for us dummies who don't understand metric :) I skipped the icing sugar and ricotta.
Preheat oven to 180°C Brush 12 medium (80ml/1/3-cup) non-stick muffin pans with the melted butter to lightly grease.
Sift the flours and allspice into a medium bowl. Return the husks to the bowl. Add the oatbran and sugar, and mix well.
Whisk the orange rind, orange juice, oil and eggs together in a large jug until well combined. Add to the flour mixture with the banana and use a wooden spoon to mix until just combined.
Spoon mixture evenly into muffin pans. Bake in preheated oven for 24 minutes or until a skewer inserted into centre of muffins comes out clean.
Set aside for 5 minutes before turning onto a wire rack to cool slightly. Serve warm or at room temperature, dusted lightly with icing sugar and accompanied by ricotta.