Dorel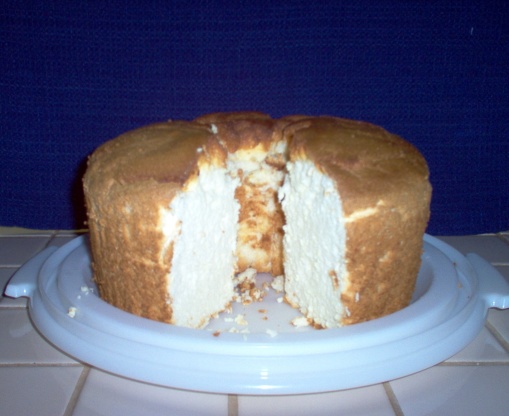 A great change from plain angel cake. This came from The Dallas Morning News food section years ago.
1

(16 ounce) box angel food cake mix
orange juice (amount equal to water required on box mix)
1⁄3 cup slivered almonds (optional)
Follow directions on box using the orange juice in place of the water called for.
After pouring into pan, sprinkle with slivered almonds.
Bake following instruction on box.
Cool as directed.
Serve plain or lightly iced.
• Variations: Limeade or lemonade equally as good as orange juice.