lets.eat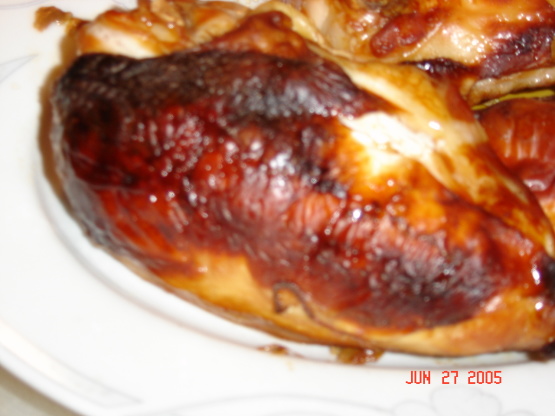 Awesome, and yes it supposed to be THAT brown! Please plan ahead, needs to marinate several hours or overnight. (Cook time does NOT reflect marinating) Serving size is estimated due to the type of chicken pieces you choose, I used split chicken breasts.

I use this for "dump" cooking, and my son fell in love! It's on the regular rotation now!!
In a resealable ziploc storage or freezer bag add chicken, orange soda and soy sauce, blend well. Place in refrigerator and turn occasionally. Marinate several hours or overnight. When ready to bake, pour chicken and sauce in a 13x9x2 baking pan. Bake 350' 1 1/2 hours.