Parsley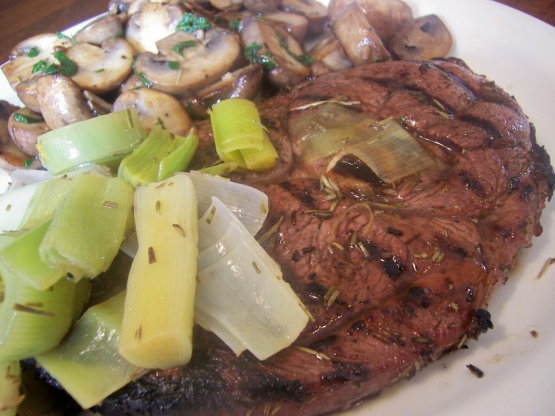 My overseas visitors have always loved this recipe and so do we. From Australian Women's Weekly Great Barbecue Cookbook.

This was a nice way to grill lamb. I only wish the flavours were a bit more intense. I marinated it overnight, so I thought they might be stronger, but the lamb and leek were lovely together. Thanks!
Combine lamb, leek and marinade in bowl, refrigerate for several hours or overnight.
Barbecue lamb and leek, brushing with marinade, until tender.
Marinade: Combine all ingredients in bowl; mix well.