orange and ginger carrots
Derf2440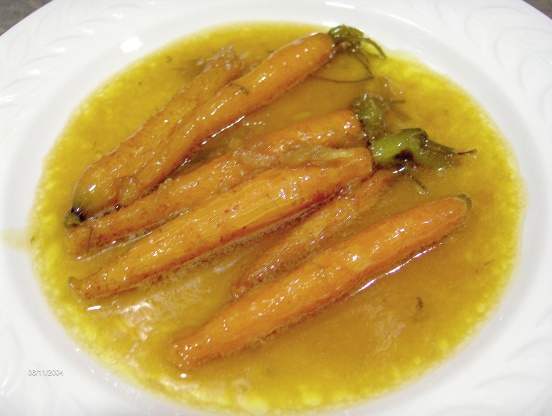 easy and delicious. I used 2 Tablespoons of julienned fresh ginger instead of dried and 6 carrots took more like 12 minutes to cook. Everyone loved it.
Place carrots, ginger, orange juice, water, salt, brown sugar and butter in saucepan.
simmer gently uncovered for 6-8 minutes or until carrots are tender and liquid has reduced to a glaze.