Orange and Cinnamon Biscotti
VjyaGiri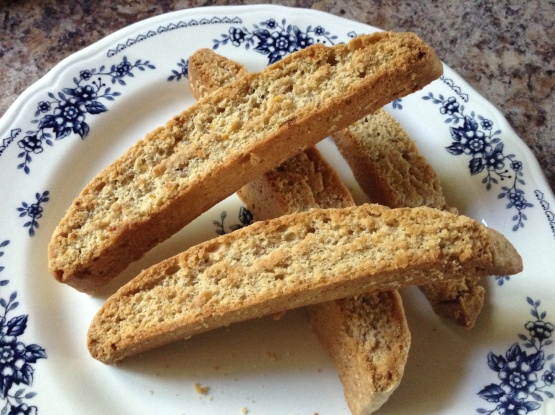 This recipe is from the "Muffin Lady" at church.
Preheat oven to 325° and butter 2 baking sheets.
Beat sugar and butter. Add eggs 1 at a time, beating well.
Add orange peel and vanilla; beat.
Add dry ingredients to butter mixture, mixing until just incorporated.
Divide dough into 2 parts.
Form into logs and flatten to 1 1/2-inch thick with lightly-floured hands on baking sheets.
Bake until firm, about 30 to 35 minutes. Cool 15 minutes.
Using serrated knife, cut into 1/2-inch slices. Return to the oven and bake on both sides until golden (about another 8 minutes per side). Cool.