Orange Almond Chicken Breast
Annacia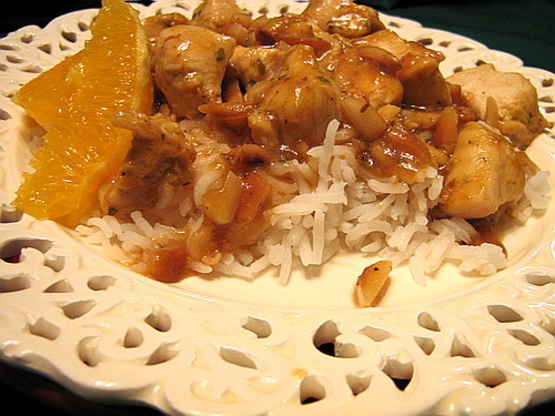 This is one of my quick & easy chicken recipes, which I usually serve over brown rice.
In a medium saucepan, melt butter & saute almonds until brown, then add cut up chicken.
In a bowl combine cornstarch, broth, orange juice concentrate, molasses & soy sauce, & blend well.
Salt & pepper to taste, then add to chicken mixture & stir until thickened.
Serve hot.