Orange & Almond Cake With Glace Oranges & Syrup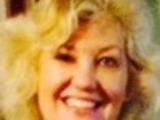 1/1 Photo of Orange & Almond Cake With Glace Oranges & Syrup

Total Time:
Prep Time:
Cook Time:
This is one of those 'good news' and 'bad news' recipes. The bad news is this cake takes a lot of time to make. The good news is that it isn't actually difficult - just time-consuming. The bad news is that it's quite expensive. The good news is that it's really worth it for a special occasion. To make it easy on yourself, prepare it over two days. The glace oranges have to be soaked overnight, so I'd prepare them, boil the oranges and make the syrup on one day, then make the cake and finish the glace oranges the next day, and serve the cake on the third day. I think it's probably better for keeping in the fridge for a day before it's served. I was really, really sceptical about making this cake, but did it because a friend particularly wanted it for her birthday. To my surprise it turned out dense and moist and delicious and full of orangey flavour. It was a real hit. It's actually not the most attractive cake in the world when you take it out of the oven, but add the glace oranges to the top (buy them if you don't want to make them yourself) and it comes up quite presentable. Served with the Orange and Sauternes Sauce and a dollop of thick cream you'll forget all about what a pain it was to make. :-) In fact, my friend says her neighbour turned up at breakfast time the next day asking if there was any more of 'that cake' left! This recipe is adapted from one that appeared in Australia's "Better Homes and Gardens" magazine. The syrup recipe is pinched from Chrissyo's Orange and Almond Cake Orange and Almond Cake with Orange Syrup .
My Private Note
Ingredients:
Cake
Syrup
2

cups

orange juice, freshly squeezed

3/4

cup

caster sugar

1/4

cup

Sauternes wine or

1/4

cup

sweet white wine
Glace Oranges
Directions:
1

To prepare the oranges for the cake: Place the oranges into a large saucepan (I used a stockpot, but something the size of a Dutch Oven would do), cover oranges with hot water from the tap, place on a medium heat, and bring water up to boiling point.

2

I had a problem with the oranges floating, so I placed a heatproof glass pie plate on top to keep them submerged.

3

Reduce heat and simmer oranges for 40-50 minutes or until the skin is very tender - your fingernail should easily penetrate the skin.

4

Check water from time to time and top up if necessary.

5

Remove oranges from pan and allow to cool, then cut oranges into quarters, remove any seeds, and leave on a plate, uncovered, at room temperature, to dry a little for 1-2 hours.

6

Now, unless you're going to make the cake immediately, place the orange quarters into a sealed container and store in the refrigerator until needed.

7

To make the syrup: The syrup will keep so it can be made well ahead.

8

Just place the orange juice, sugar and sauternes in a saucepan over a medium heat and stir until the sugar dissolves.

9

Reduce the heat and simmer for 20 minutes until the liquid is reduced by half.

10

From time to time, and especially at the end, scrape off any scum that forms on the top.

11

Pour into a heat proof jug or jar, cool, cover and refrigerate until needed.

12

Note: the syrup is supposed to thicken as it cools, but don't expect a thick syrup.

13

To make the glace oranges: Remove any seeds from the orange slices and arrange them (with the rind still on) in a large, shallow, heatproof container.

14

Cover oranges with boiling water and allow to stand at room temperature overnight.

15

The next day, drain the oranges.

16

In a large frying pan, place the sugar, water and vanilla bean and stir over a low heat until the sugar dissolves.

17

Now, add the orange slices in a single layer, and simmer, uncovered over a low heat for an hour.

18

Remove oranges and arrange in one layer on a plate and cover with the syrup. Cover and keep in the refrigerator until you want to decorate the cake - I did this just prior to serving it.

19

If you find, as I did, the syrup went toffee-ish and the oranges stuck to the plate after keeping, just whack it, uncovered, into the microwave for a minute or so to melt the syrup.

20

To make the cake: Spray a 22cm (9") springform tin with a double layer of silicone (baking) paper.

21

Preheat oven to 170°C.

22

Now, put the boiled orange quarters (peel and all) into a food processor and pulse until quite smooth - you won't get it completely smooth, but do your best.

23

Add the eggs and pulse again, trying to get the smoothest mixture possible.

24

Add the sugar, the flour (if using), the baking powder and as much of the almond meal as you can without overloading your food processor and pulse until you have a smooth batter.

25

If necessary, pour batter into a big mixing bowl and stir in the rest of the almond meal.

26

Pour the batter into the prepared tin and bake at 170C for 45-50 minutes or until a skewer, inserted in the centre, comes out clean.

27

Allow to cool a little, then release the springform pan, and invert the cake onto a dinner plate and carefully remove the baking paper from the base and sides.

28

Invert back onto another plate, allow to cool, then cover and refrigerate until needed.

29

To decorate cake: Use your own judgement, but this is what I did.

30

Pour a couple of tablespoons of the sauce over the top of the cake and smooth with the back of a spoon.

31

Cut some of the glace orange slices into halves and arrange around the outside of the cake.

32

Leave three or four slices whole, cut halfway through and then 'twist' to sit upright in a circle in the centre of the cake.

33

Using a pastry brush, use the syrup from the glace oranges to glaze the sides of the cake - microwave the syrup briefly to bring it back to liquid consistency if necessary.

34

Tuck some pretty flowers (I used daisies) amongst the oranges on top of the cake.

35

To serve: Serve small slices (it's rich) with the syrup (cold or at room temperature) and a dollop of thick cream.

36

Swear never to make this cake again!
Nutritional Facts for Orange & Almond Cake With Glace Oranges & Syrup
Serving Size: 1 (229 g)
Servings Per Recipe: 14
Amount Per Serving

% Daily Value

Calories

403.7

Calories from Fat 134

33%

Total Fat

14.9

g

22%

Saturated Fat

1.6

g

8%

Cholesterol

90.6

mg

30%

Sodium

70.3

mg

2%

Total Carbohydrate

63.3

g

21%

Dietary Fiber

4.3

g

17%

Sugars

57.4

g

229%

Protein

8.7

g

17%
The following items or measurements are not included:
Sauternes wine
vanilla beans
Ideas from Food.com
Make this season merry, bright and manageable with our easy ideas.

---
Over 475,000 Recipes
Food.com Network of Sites