Oprah's Favorite Turkey Burger
Jenny M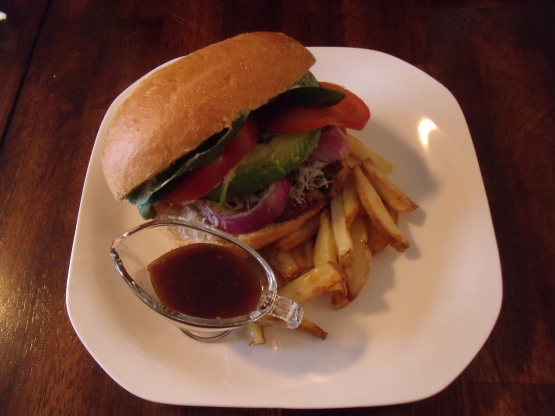 Love this recipe. Only gave 3 stars because it calls for WAY too much salt. As an avid turkey lover, it's basically the only meat I will buy, salt is necessary... But when we sat down to eat dinner after I had slaved in the kitchen we couldn't hardly eat them as they were too salty. I'd seriously only recommend 1/2 tablespoon instead of 2. Maybe it was a typo? I don't know but, I hope others see this before they ruin their delicious turkey burgers!
Sauté the scallions, celery and apples in the canola oil until tender. Let cool.
Place the ground turkey in a large mixing bowl. Add sautéed items and the remaining ingredients. Shape into eight 8-ounce burgers. Refrigerate for 2 hours.
Season the turkey burgers with salt and pepper. Place on a preheated, lightly oiled grill. Grill each side for 7 minutes until meat is thoroughly cooked. Let sit for 5 minutes.