Lesa D.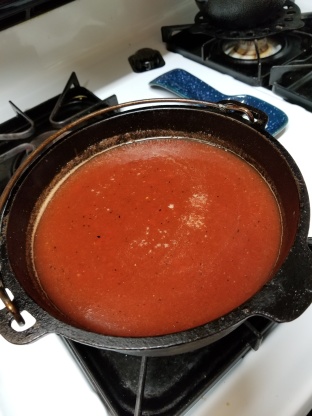 Copy Cat for Open Pit, can not get here in Florida so we came up with two that we think are close. Will tinker and post any changes we make

I had to add more ketchup and brown sugar because it's too vinegar. Once I did that I really enjoyed it as well as my husband. Thank you so much!! I wanted a sauce tasting like open pit without gluten and this will be my go to. I will reduce the amount of vinegar though.
Combine all ingredients, except ketchup, in stockpot and bring to boil – cover and reduce heat, stirring occasionally until sugar is dissolved. Then add ketchup, stir and remove from heat.