Open-Face Sardine and Egg Sandwich

2 eggs, hard cooked
1 (3 ounce) can sardines in tomato sauce
4 slices seedless rye bread
2 sprigs fresh dill
Directions
Slice the eggs.
Spread the sardines on one side of the bread.
Spread the egg slices on the other side of the spread.
Sprinkle dill on top to serve.
Reviews
Most Helpful
I like sardines, boiled eggs, and rye. I am sorry, but I did not care for them in this combination.

This was good. I served it on homemade rye bread. I actually think I would have like it better if I had used the sardines in mustard. Thanks for an interesting recipe. Made for the Soup-A-Stars during ZWT9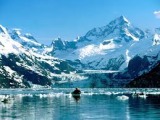 love this sandwich its easy and tasty zwt9