Ooey-Gooey Meatball Submarine Sandwich

This is one of the greatest comfort food sandwiches and one I can make most times I'm craving (like right now) as I nearly always have some frozen meatballs on hand (I use Keftedakia (Greek Meatballs)).
1 hoagie roll, toasted lightly and split lengthwise, but not all the way through
1⁄4 cup shredded mozzarella cheese
1⁄4 cup shredded provolone cheese
5 -6 precooked meatballs (heated through)
1⁄2 cup homemade marinara sauce, heated through (or bottled Italian sauce, but homemade MAKES IT!)
1 teaspoon grated parmesan cheese
1 dash dried oregano
1 dash dried basil
Directions
Preheat oven to 350F and lightly toast hoagie roll. (A toaster oven is ideal for this, if you have one).
Sprinkle both cheeses in the bottom of the hoagie roll, holding back about 1 tablespoonful for the top of the roll.
Place the meatballs down the centre of the roll and ladle hot marinara sauce on top.
Sprinkle tablespoonful of reserved shredded cheese and the parmesan cheese over top. Rub some dried oregano and basil between your fingers and sprinkle over top.
Put meatball sub in an oven-safe dish and return to oven for a couple of minutes to heat through and melt the cheeses. Cool for a minute before tucking in .
Place a large napkin around your neck, take a step back and take a big bite. Tastes good, yes?
Reviews
Most Helpful
What a great easy sandwich.I had my own sauce; easy to prepare.I served it with fries and added a bit of the sauce to the fries; what a treat.Thanks for posing this one. Rita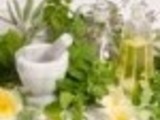 I used frozen meatballs from BJ's, the Angus beef ones. They are amazing! I made marinara sauce that made these really special. We all enjoyed them to the last bite! I sprinkled them with lots of cheese then stuck in the oven for a few minutes to crisp up the rolls a little and melt the cheese. The kids and I ate them like there was no tomorrow. Heavenly!
How could you go wrong with this recipe? I used Italian Meatballs for the meatballs and they worked great to make this a tasty Saturday night meal in front of the telly. The only real change I made was to use some red cheddar instead of provolone because I (sadly) can't get provolone in the UK. All the cheese I used were reduced fat varieties and I used wholemeal hoagie rolls. We had them alongside Baked Italian Potato Wedges . Made for the Family Picks portion of ZWT4.