Ooey Gooey Grilled Cheese
Junebug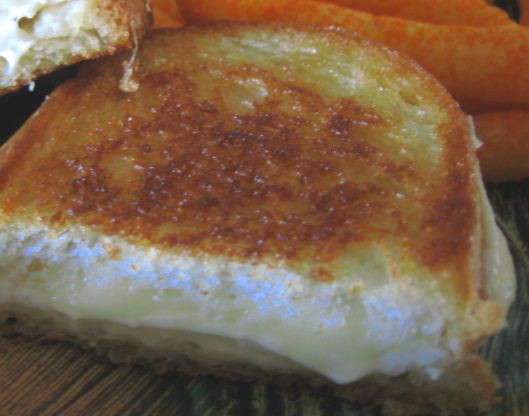 Just thinking about this killer grilled cheese makes my stomach growl! I came up with this idea after eating something similar at a soup and salad bar. Ideally this is made as a panini but works just as well with plain old white bread. Another good idea is to make this in a George Foreman grill.
Butter one side of each slice of bread.
Heat a skillet or grill, your choice, to medium heat.
Spread softened cream cheese onto one slice of bread (not the buttered side) top with muenster cheese and assemble sandwich buttered sides out.
Place on skillet or grill.
Cook until both sides are golden brown and cheese is melted.
Enjoy!