A very simple way to create a great side dish.
Directions
Pre heat oven to 425 degrees.
In a medium sized baking dish, combine all ingredients.
Bake, stirring ocassionally, about 35 minutes, or until potatoes are tender and golden brown.
Reviews
Most Helpful
Way to pull a recipe off the back of a box of Lipton Onion Soup mix. Kudos. Try adding some garlic, either fresh or powder, depending on taste. I like a bit of hot sauce, too. The Tabasco Chipotle is a nice touch, I think.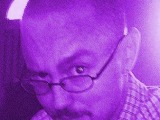 These were delicious! Loved the crusty outside and the soft and tender inside. I recommend lining the baking dish with foil as clean up was a bit of a chore. :) Made for I Recommend Tag.

A new way for potaotes. I will make these again. Made as written.