MsPia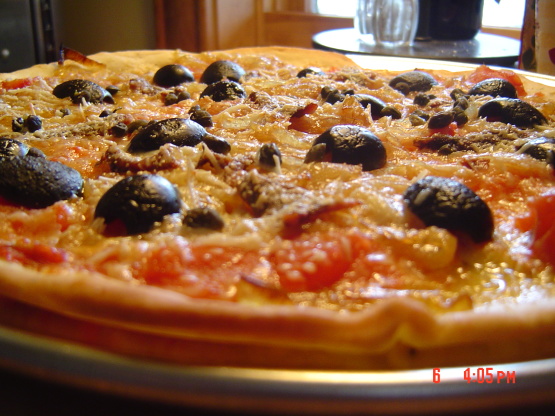 a very good pizza .....excellent

Top Review by MsPia
Thank you Stephanie, the pizza was delicious. It looked like it was going to be a lot of onions but after caramelizing them, it was the perfect amount. I love the sweetness of the onions with the saltiness of the anchovies. I added some capers to the toppings, (I love capers); for the dough I used Recipe #60816 Easy Pizza Dough for Bread Machine, that it was also wonderful. I made 4 small pizzas instead of one big one.
heat onions in oil on low heat for about 30 minutes.
In another pan cook tomatoes with sugar and cornmeal until it tickened.
mix onions, tomatoes, salt and pepper and herbs.
spread on the dough, add anchovies, olive and parmesan.
bake in the oven at 425F degrees until the cheese in melted.