Annacia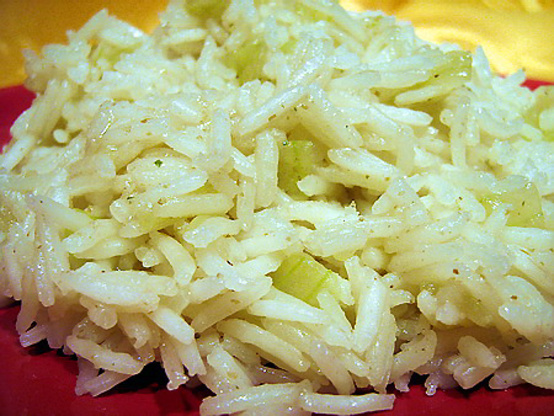 A nice side to a curry, quick and tasty.

very good, I used 1/4 teaspoon cumin powder instead of the seeds, also added in some cayenne pepper and used turkey broth I keep in the freezer in place of chicken stock, I also sauteed 2 tablespoons fresh minced garlic with the onions, thanks for sharing hon!...Kitten:)
Heat Butter in medium pan, cook finely chopped onion and seeds, stirring until onion is browned lightly.
Add rice, cook stirring, 1 minute.
Stir in stock, simmer, covered for about 15 minutes or until rice is just tender.
Remove from heat, fluff rice with a fork, stand, covered for 5 minutes.