Onion, Olive and Orange Salad
bigbadbrenda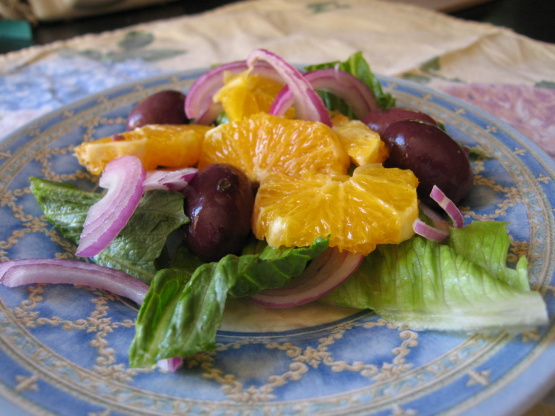 Looking for something different? This is a very pretty salad, delicious too! From Food and Drink Magazine.

I was looking for a healthy side dish for tacos, having grown tired and a bit tubby from the rice and beans routine. This salad is very refreshing and the dressing has a lovely balance of flavors. Thank you for posting.
Spread romaine leaves on a platter. Scatter red onions and olives over top. Remove skin and white pith from oranges and slice into sections. Place over onions.
Whisk together lemon juice, sugar, cumin, paprika and olive oil.
Drizzle over salad. Garnish with parsley.